Reguliersgracht 142 | 1017 LZ Amsterdam | 020 – 626 02 89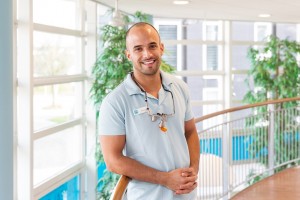 Are you looking for a dentist in Amsterdam? You can sign up here immediately as a new patient. Dental Clinics offers a high-end dental office located in the centre of Amsterdam, only ten minutes walking from the Dam square. For over 30 years now, our office provides high end oral care for many inhabitants of Amsterdam including many expats. While focusing on the dental health of our clients, we continuously strive to provide the best quality and care available. At dentist Amsterdam we ensure you:
Dedicated and caring dentists and dental specialists;
Child-friendly treatment and environment;
The best dental care available through advanced equipment and procedures;
Modern techniques and treatments continuously improved through training;
Online tools for easy appointment-making;
A dental office near you and capable of responding to emergencies.
Dentist Amsterdam – about our office
Our office, housed in a beautiful building alongside the canals, located in the centre of Amsterdam, at the Reguliersgracht 142 (on the corner of Weteringschans), provides modern treatments in a friendly environment, In our seven fully-equipped treatment rooms, we have been providing, leading dental care for over 30 years now, to more than 5000 regular patients, both children and adults. Click here to view the opening hours.
The paediatric dentist of Amsterdam
Our team at Dentist Amsterdam includes both an experienced children's dental nurse and a paediatric dentist for the treatment of even the youngest children. The extensive experience and relaxed way of operating  of our children's dental nurse has helped many of our young patients, with the development and care of healthy teeth. To ensure the best dental care and development of your children's teeth, we advise you to start regular appointments with our paediatric dentist from the age of 2.
Our specialists
Our team of dentists combine high quality dental care with personal attention and warm hospitality. We stay up-to-date of the newest techniques and treatment procedures to ensure the best comfort and care of your dental health. Together with modern equipment, we provide leading dental care in all of our 65 offices located throughout The Netherlands. In each of the offices we use digital x-ray imaging to provide our dentists and specialist with the necessary information only seconds after the photos are taken. Our dentists are part of the leading professionals in both general and cosmetic dentistry, including facings & in-onlays. Your regular appointments are often combined with preventive treatments and procedures.
Dental hygienist
Our team also includes a team of dental hygienists, led by a periodontal specialist. Common conditions like gum disease are treated by our dental hygienists.
Periodontal prevention assistants
Besides treatment, our periodontal prevention assistants focus on prevention by evaluating and advising you in your daily dental care. Our treatment plans are always customised to your specific situation to ensure the best results.