WATCH YOUR MOUTH
AND CHECK HOW HEALTHY YOUR GUMS ARE
Did you know that gums have multiple functions? It protects, supports and keeps the mouth healthy. Enough reasons to take good care of your gums. We are happy to give you personal advice.
Super friendly dentist who really takes the time for me and my children. I got a clear explanation about both the treatment and the costs. I am very happy with Ismael El Youbari as my dentist.

Dental Clinics Diemen
Willem Dudokhof 1, Diemen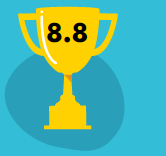 Dental Clinics has been rated 1940 times on ZorgkaartNederland and has an average mark of 8.8.
Working together to keep your mouth healthy
During your first visit we will discuss your oral health and your wishes. For optimal care of your teeth, prevention is also important and you have an important role in this. So this is where you work together with your dentist.
Personal attention and clear communication
We believe in a personal approach and we will explain how the treatment works. You will easily feel at ease. And if you are afraid of the dentist, please let us know and we will take this into consideration.
Quality at a standard rate
The team is well trained and knowledge and skills are shared. Of course, hygiene and safety within the practices are of the highest level. We provide you with the best dental care for the rates set by the government.
We are happy to welcome you at our clinic
Easily sign up online or call directly for an appointment: 020 - 790 00 41. Perhaps you would prefer to drop by first to get acquainted? That's always possible. We are happy to welcome you at our clinic.